About Us
---
We are tree experts committed to providing our customers with safe, efficient, and precise tree services.  Our arborists are properly trained and equipped to handle everything from fine pruning of ornamentals to removing the most difficult hazard trees.  We utilize the latest technology and techniques to provide effective solutions for your tree care needs.
Our education and training is on-going.  We maintain memberships with the ISA – International Society of Arboriculture, TCIA – Tree Care Industry Association and ASM – Arboriculture Society of Michigan.  These organizations provide us with the latest scientific research, information on safe work practices, and the ANSI A300 tree care standards.  They also host meetings, seminars, and trade shows which we attend for our continuing education.
In 2012, Evan created Tree-Purposed.  Tree-Purposed is built around recycling and repurposing as much of our tree debris as possible.  Our connection with Tree-Purposed allows us to do something very few can do.  After removing a unwanted tree, we can recycle it into usable raw materials in the form or lumber and slabs.  After the wood has dried, we can then handcraft retail products and one of a kind custom works using the recycled urban wood.  Check out the Tree-Purposed website for more information on our products.
---
Evan Burger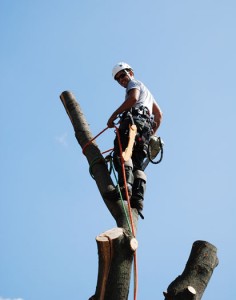 Arbor Man LLC was founded in 2007 by ISA Certified Arborist Evan Burger.  Evan has been a Livonia resident his entire life.  He is proud to offer his services to the community where he grew up.  Evan has been working in tree and landscaping related fields since 1998.  His knowledge and experience ensure you receive the highest quality of work.
Charlie Grieve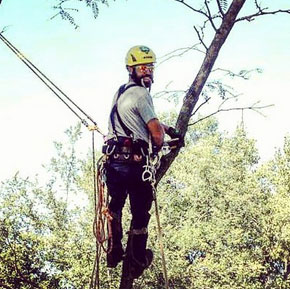 Charlie joined our team in the spring of 2013 as our lead climber and bucket truck operator.  He brought with him over 10 years of climbing and rigging experience.  He has done a great job of passing on his knowledge and experience to the rest of the crew.  These days you are more likely to see Charlie behind the controls of our 26-ton crane.
Copyright © Dandelion by Pexeto